Greetings from Dr. Wen Tian and the Editorial Office of Annals of Thyroid (AOT)
In 2019, by the joint efforts, we have published 21 articles, invited 2 new worldwide Editorial Board Members, and scheduled 3 excellent focused issues. For detailed information, please find the attached Annual Report below.
We would like to express our sincere gratitude to all the editorial board members, guest editors, reviewers, authors and readers, particularly Dr. Marcin Barczyński, Dr. Jeremy Richmon, Dr. Jon Russell, Dr. Maurizio Iacobone, Dr. Quan-Yang Duh and Dr. Menno Vriens, for your support and contributions to AOT.
Finally, we wish you all a happy, healthy and prosperous 2020 and warmly welcome more excellent professionals to join us to make AOT an innovative and significant platform step by step!
Sincerely.
AOT Editorial office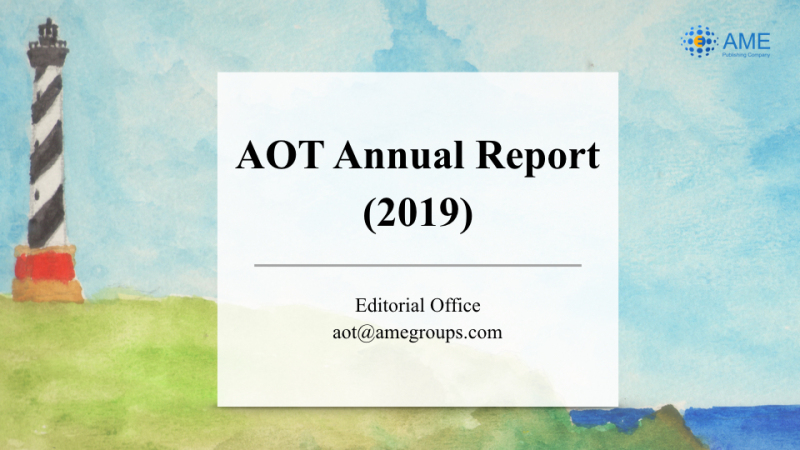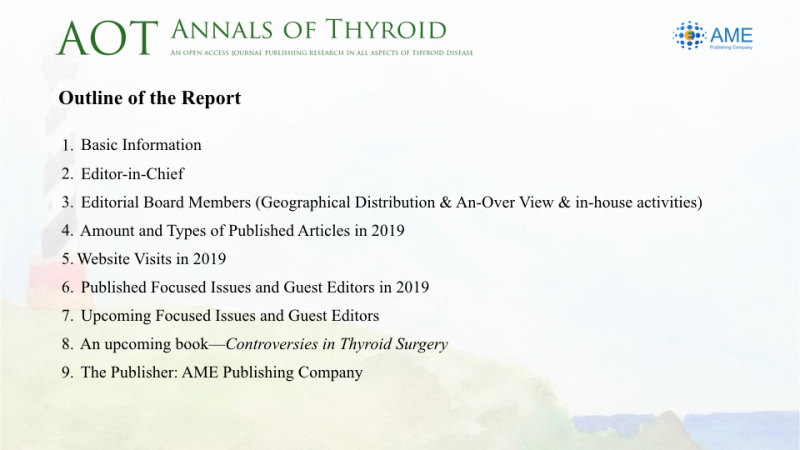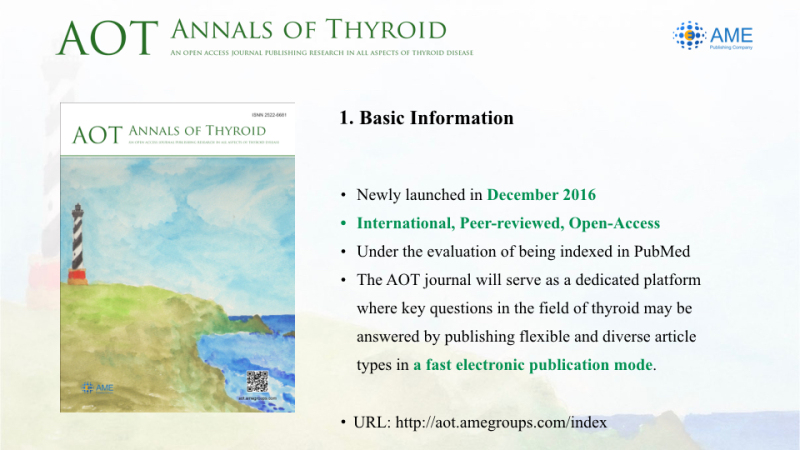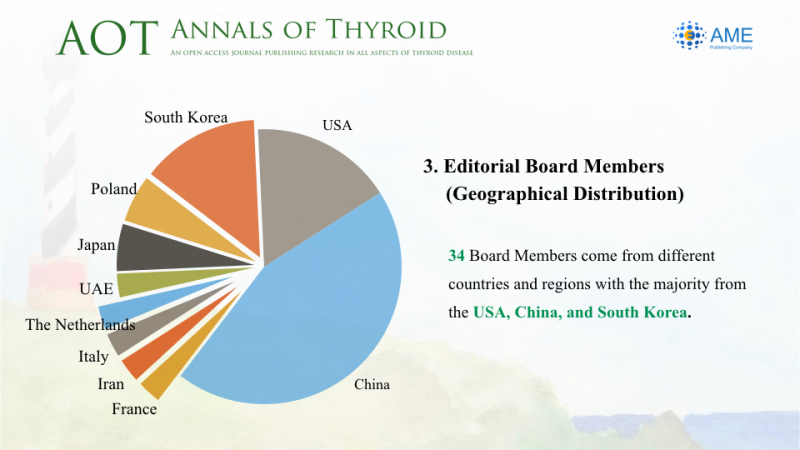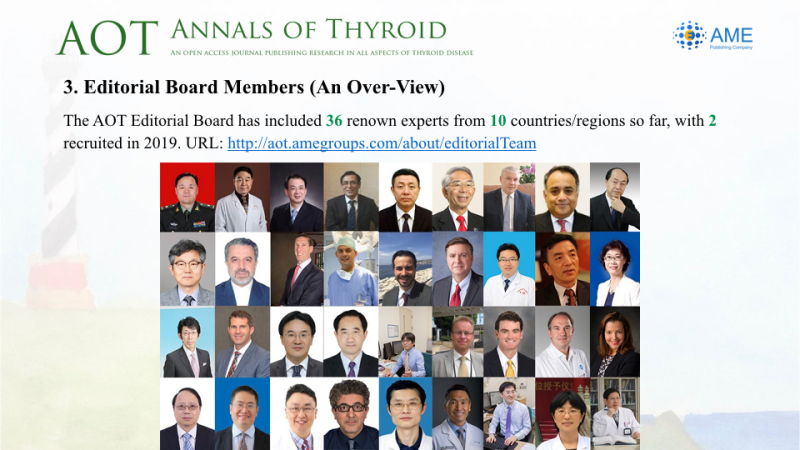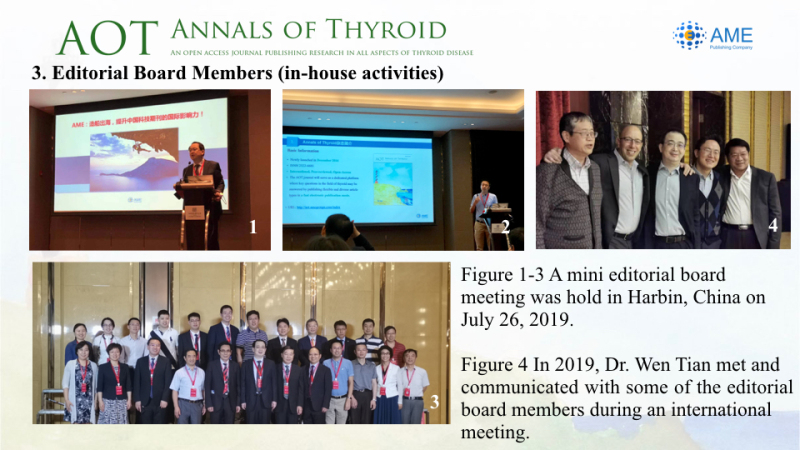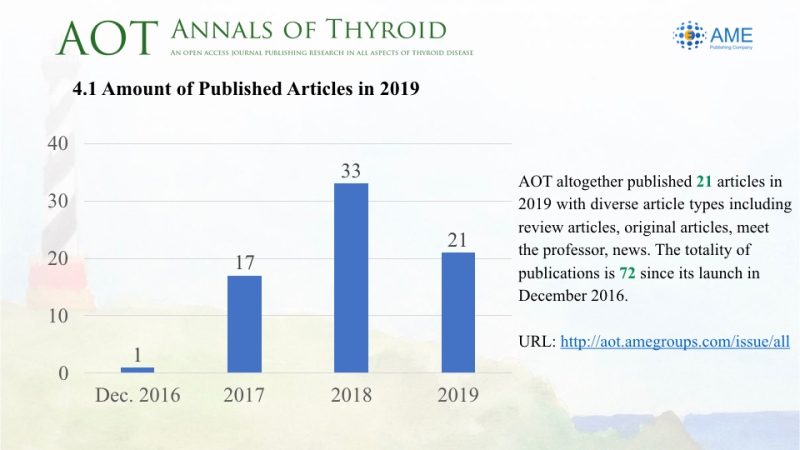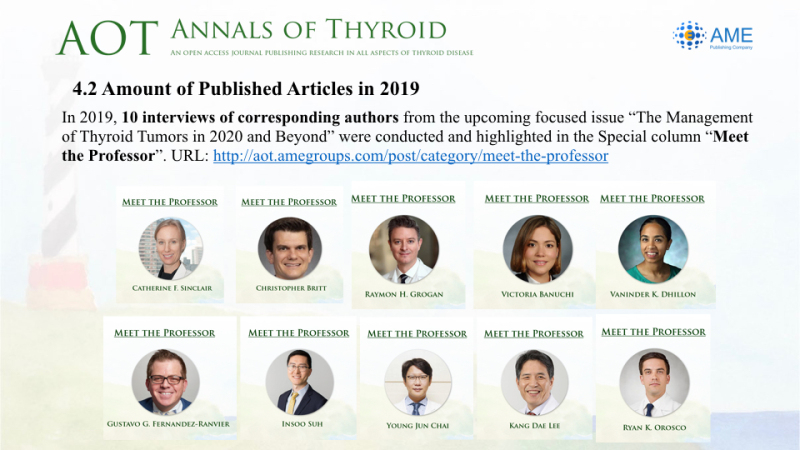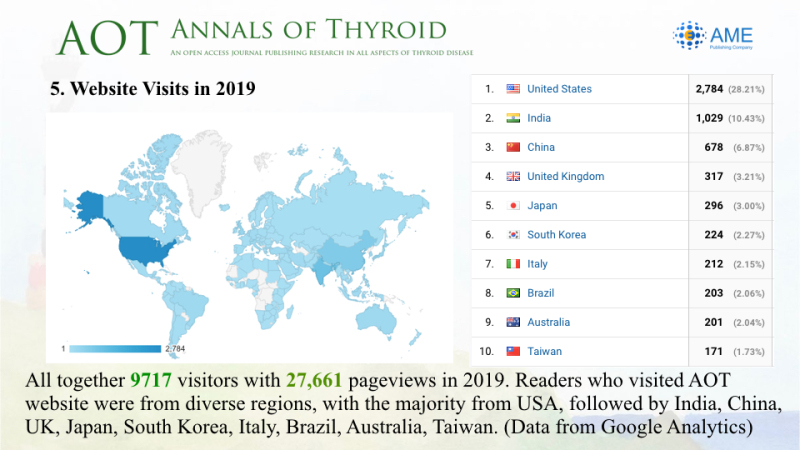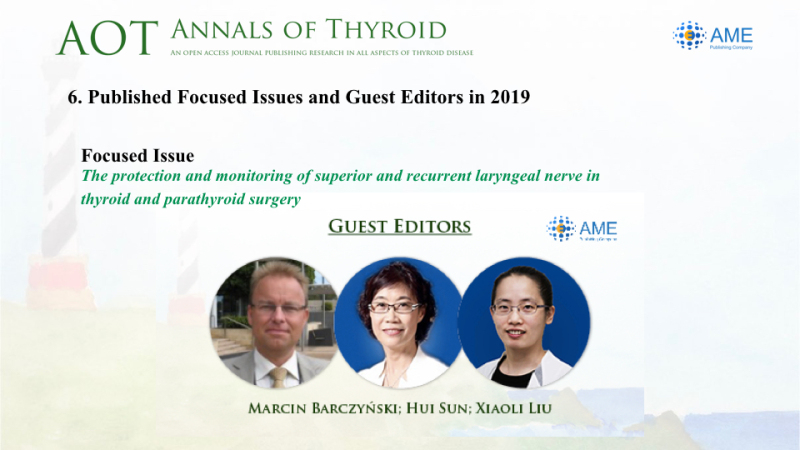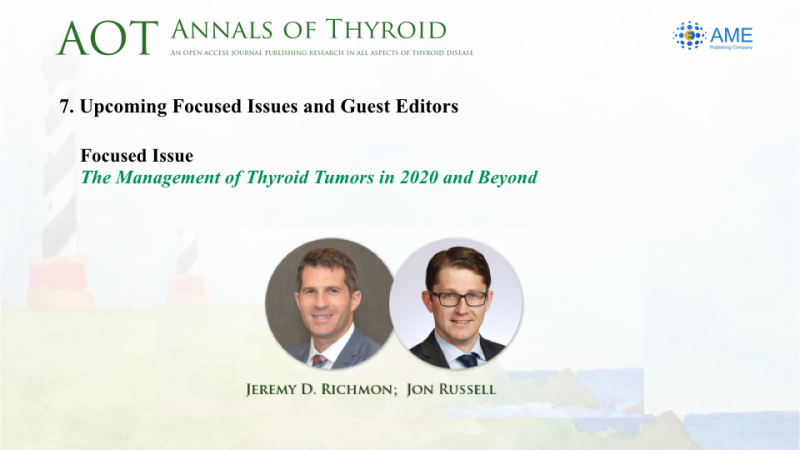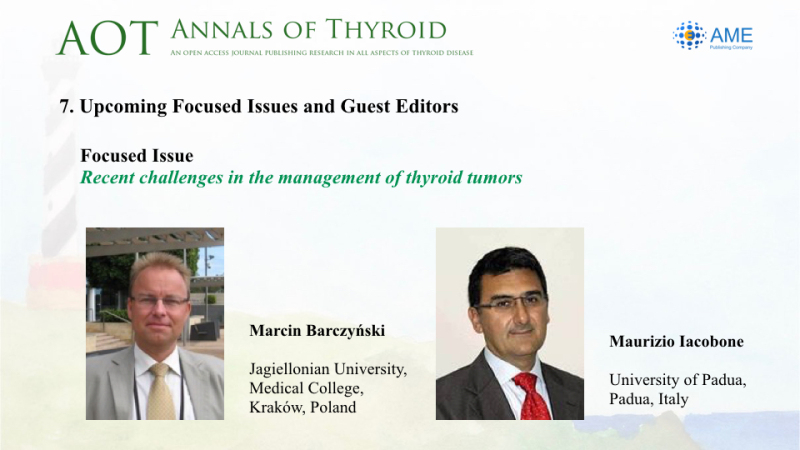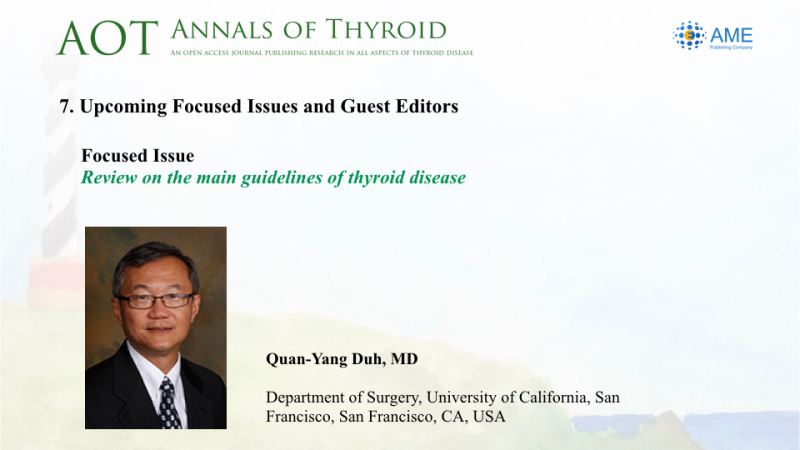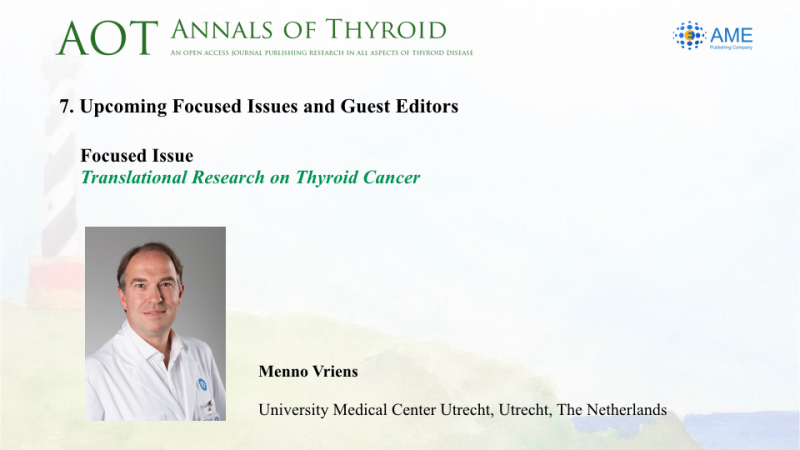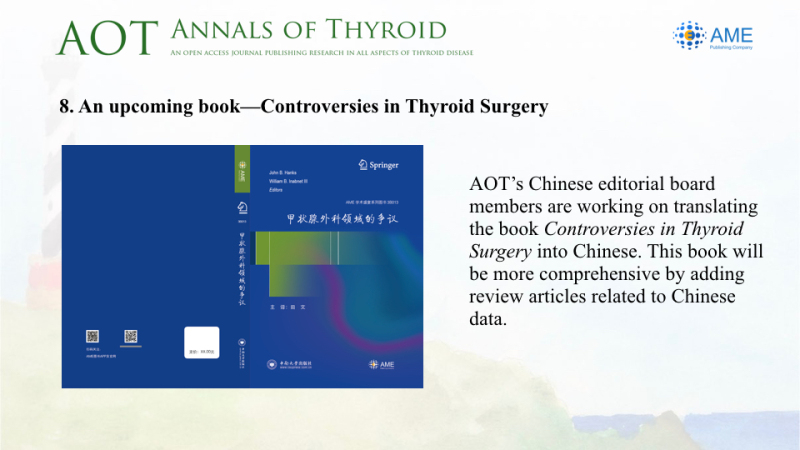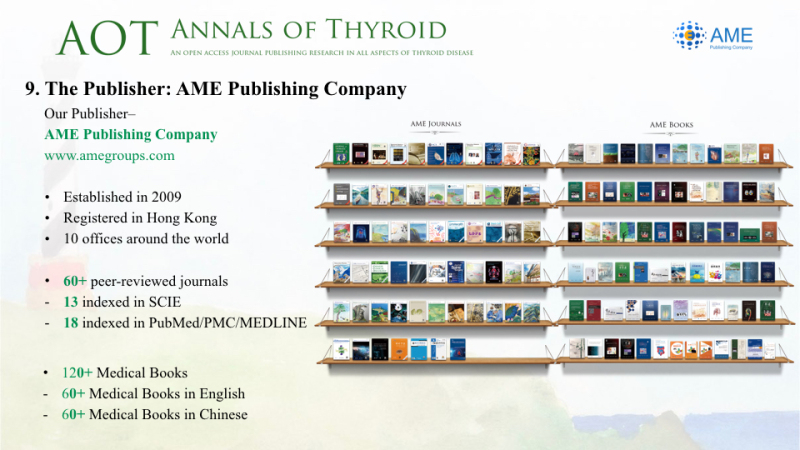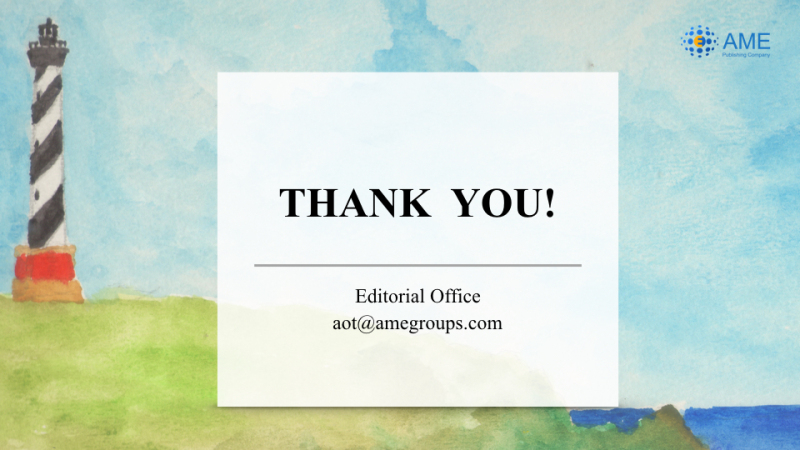 ---