Greeting from Prof. Wen Tian and Editorial Office of Annals of Thyroid (AOT)!
We are glad to present a brief report of AOT's progress in 2018 here. AOT has recruited 34 renown experts from 9 countries/regions and published 31 articles including 2 focused issues "Transoral thyroidectomy" edited by Drs. Anuwong Angoon, Hoon Yub Kim, Gianlorenzo Dionigi And Ralph P. Tufano and "Thyroid and pregnancy" edited by Dr. Fereidoun Azizi. About 3 focused issues are under preparation, which will be planning to release in 2019. More information please see the below report.
We are grateful to all the Editorial Board Members, Authors, Reviewers and Readers who have contributed to and supported AOT in 2018. In the new year, we warmly welcome more excellent surgeons and researchers to join us to make AOT an innovative and significant platform.
Sincerely,
AOT Editorial Office
December 2018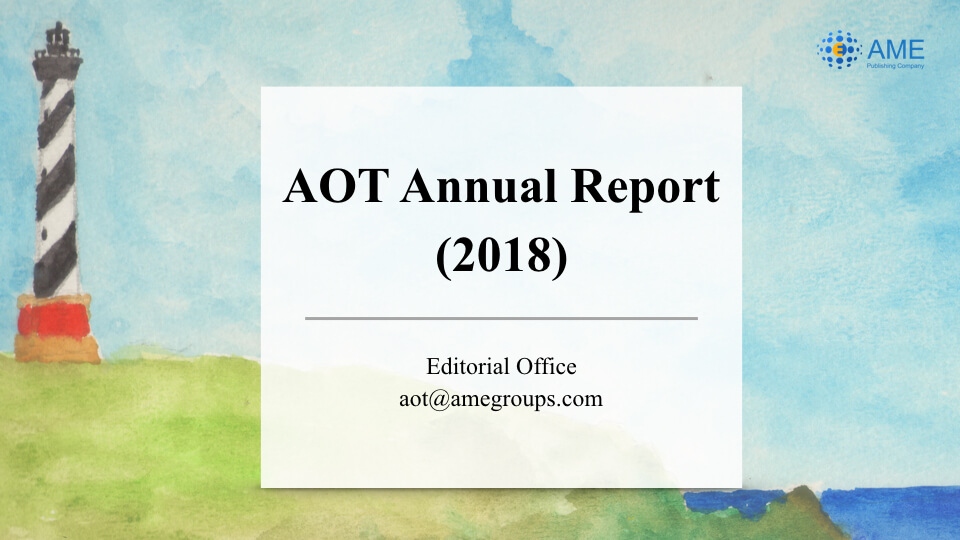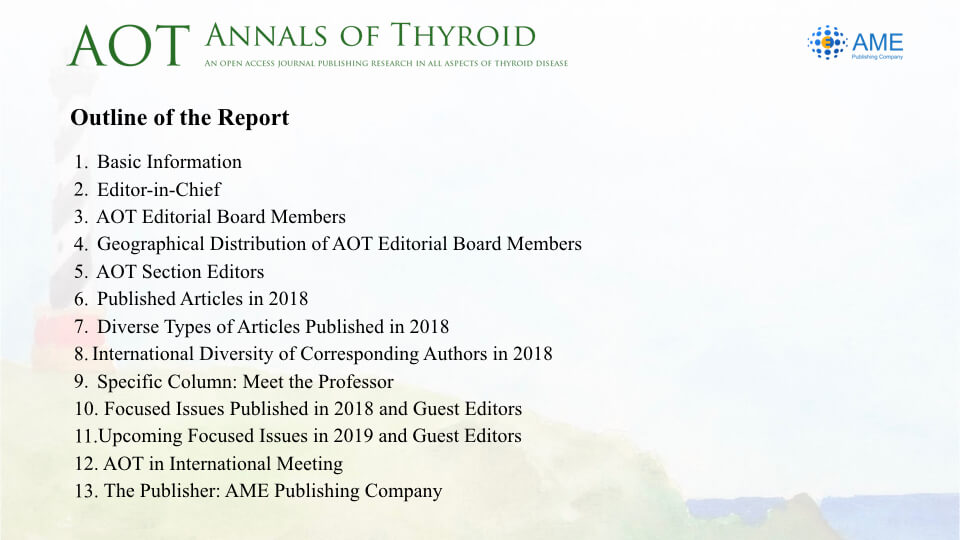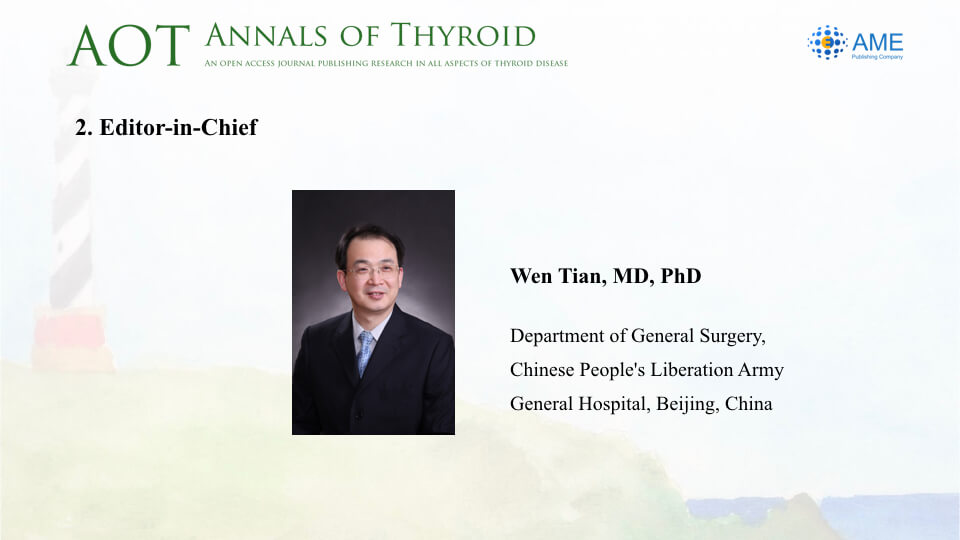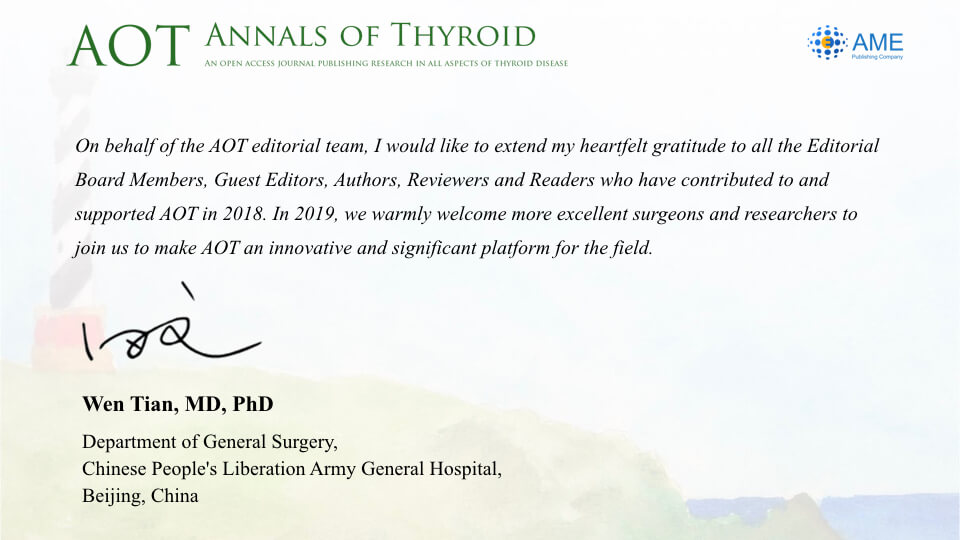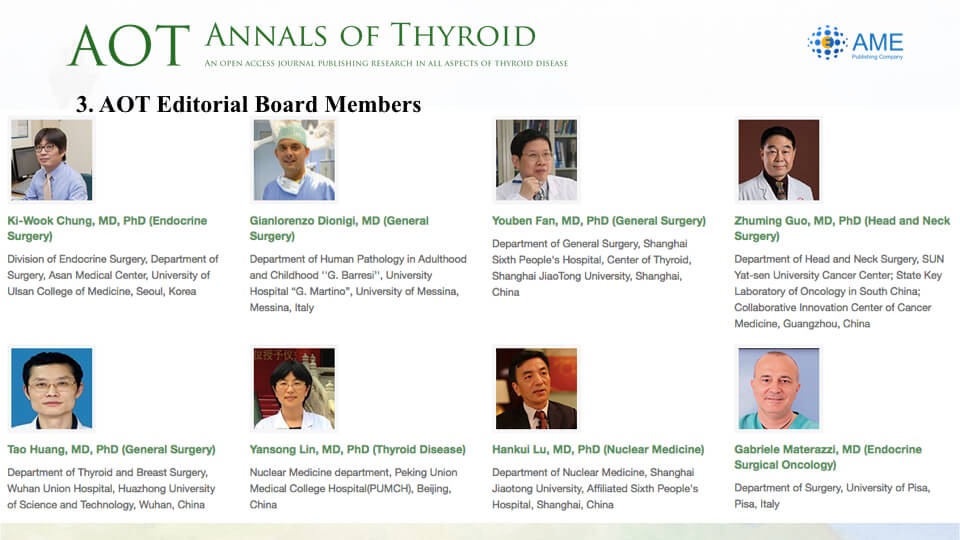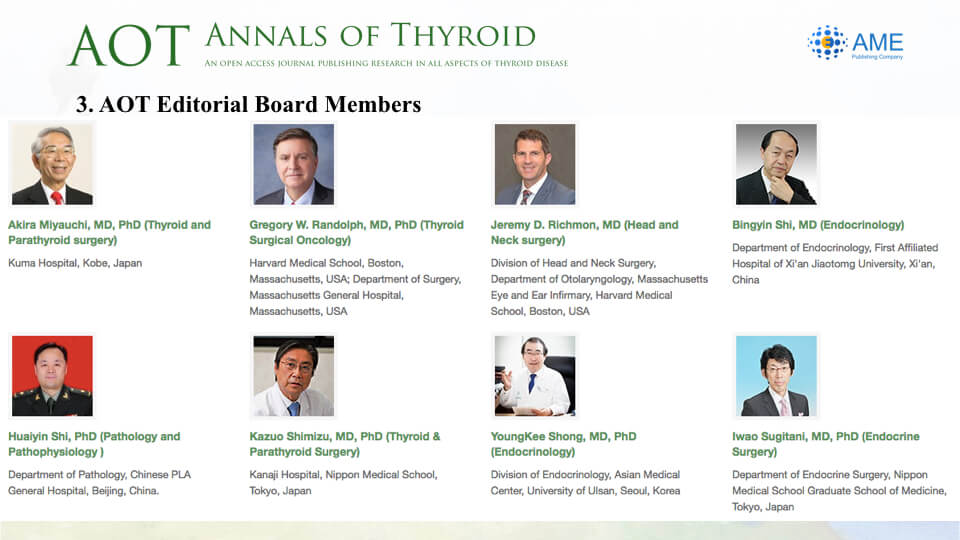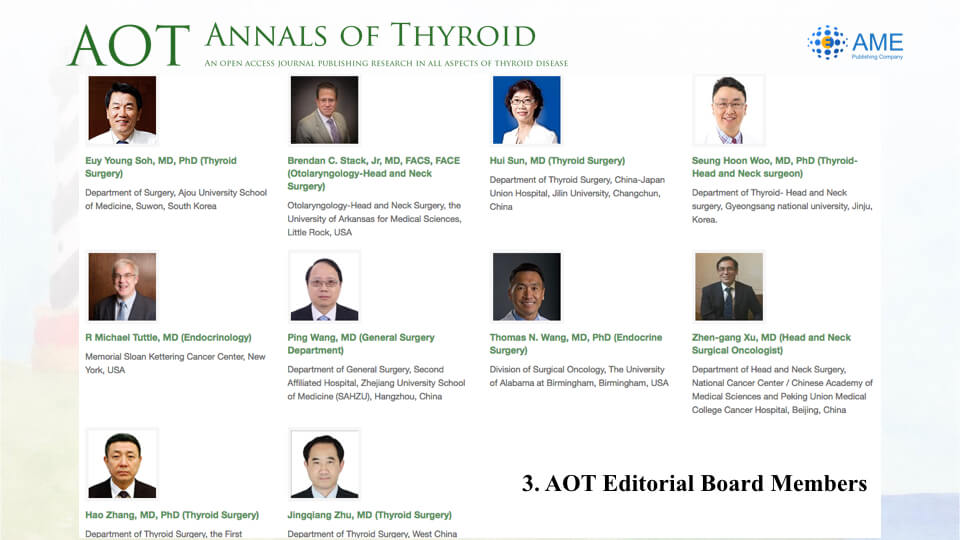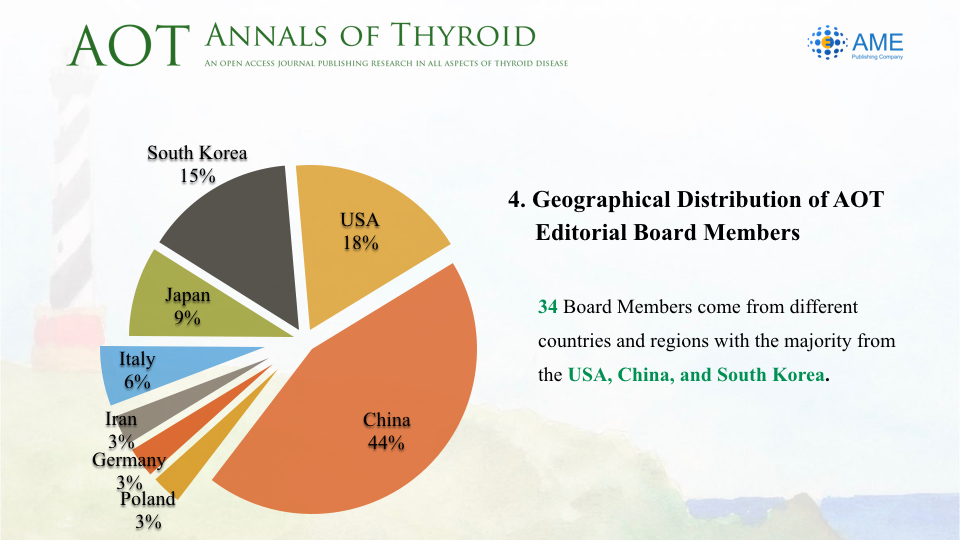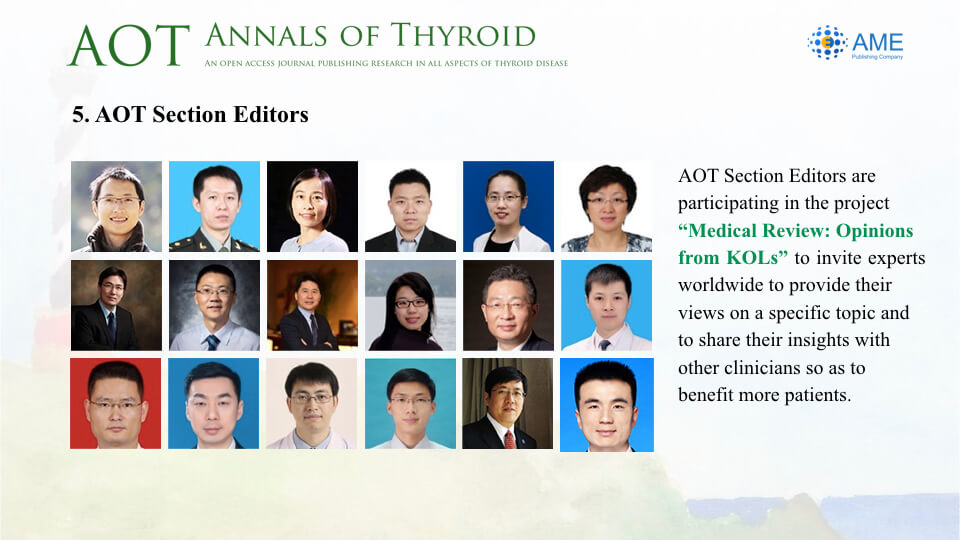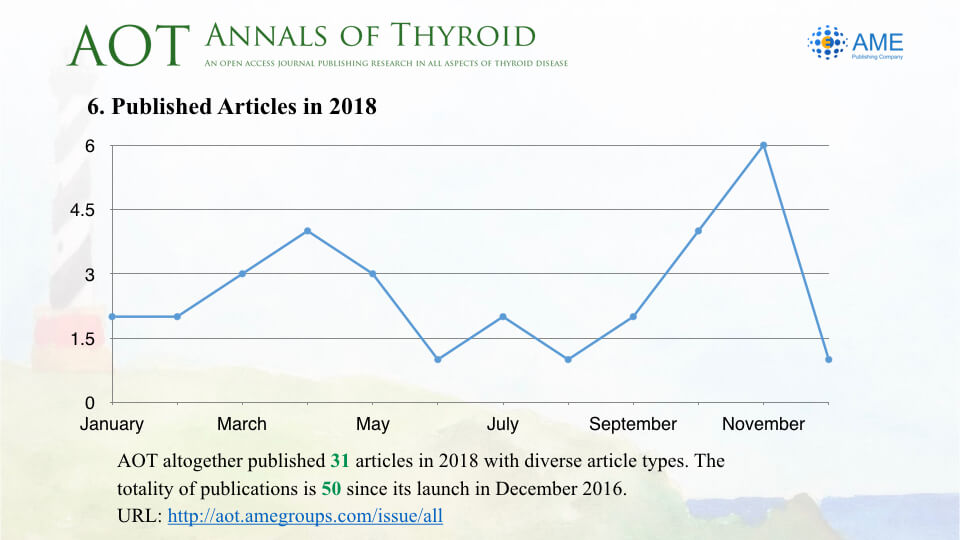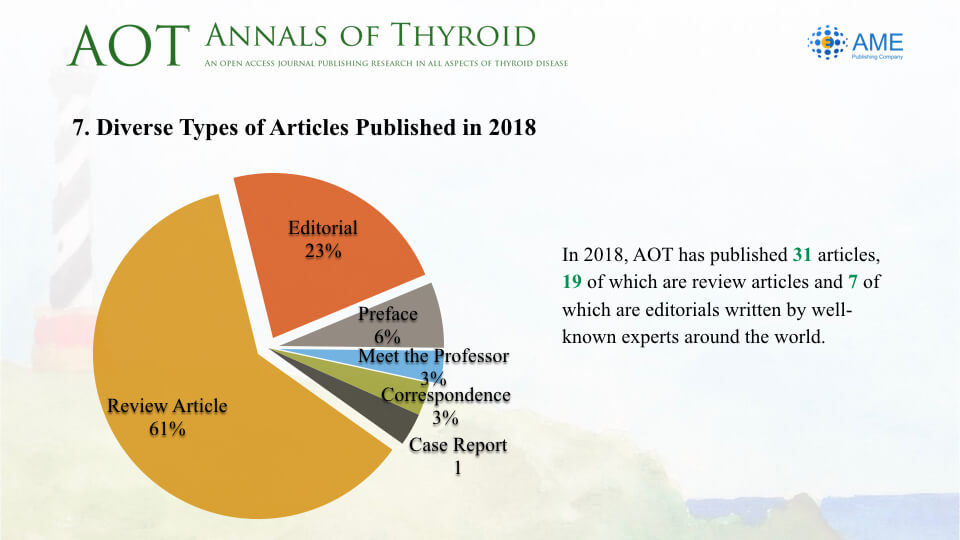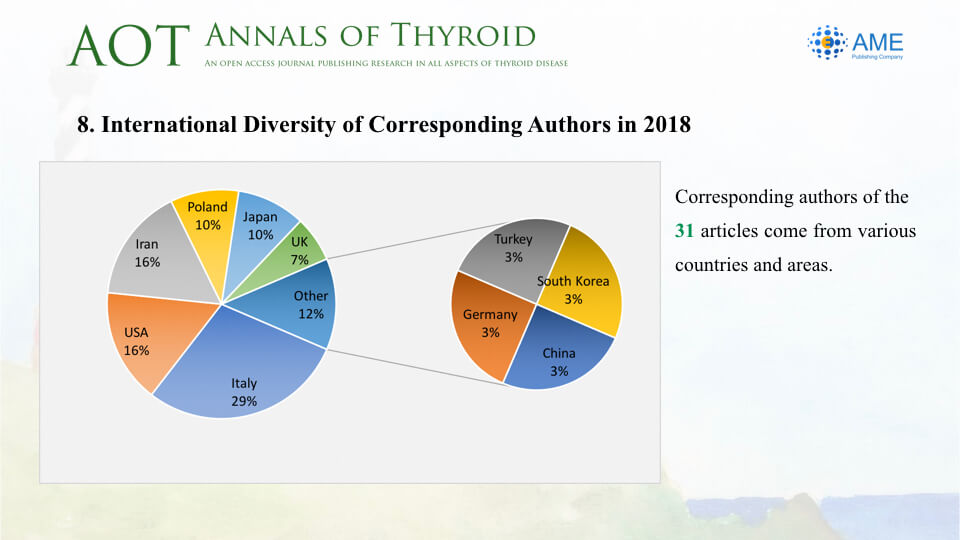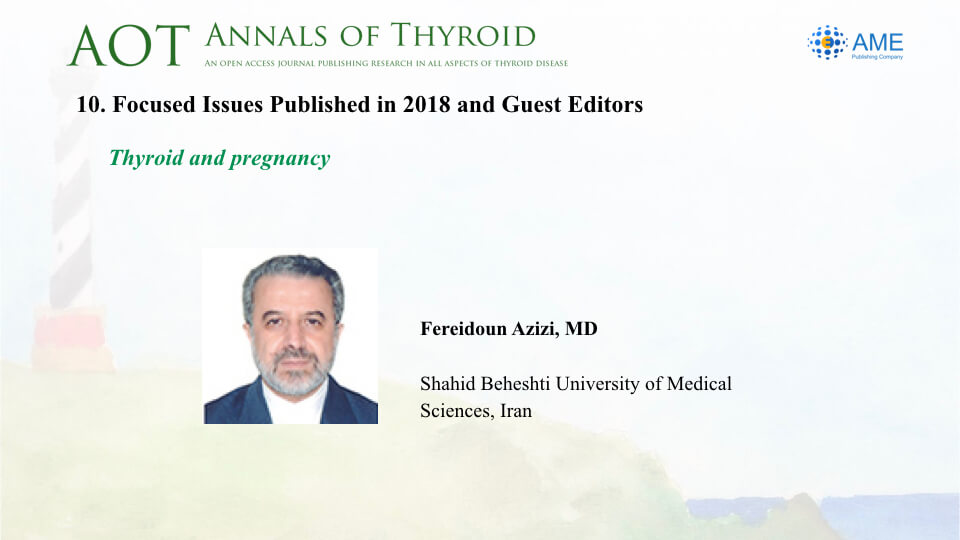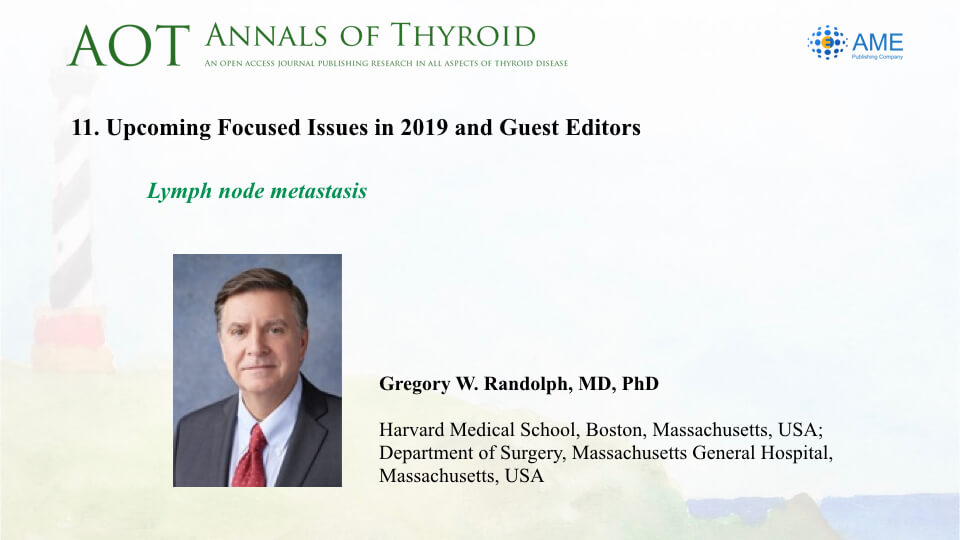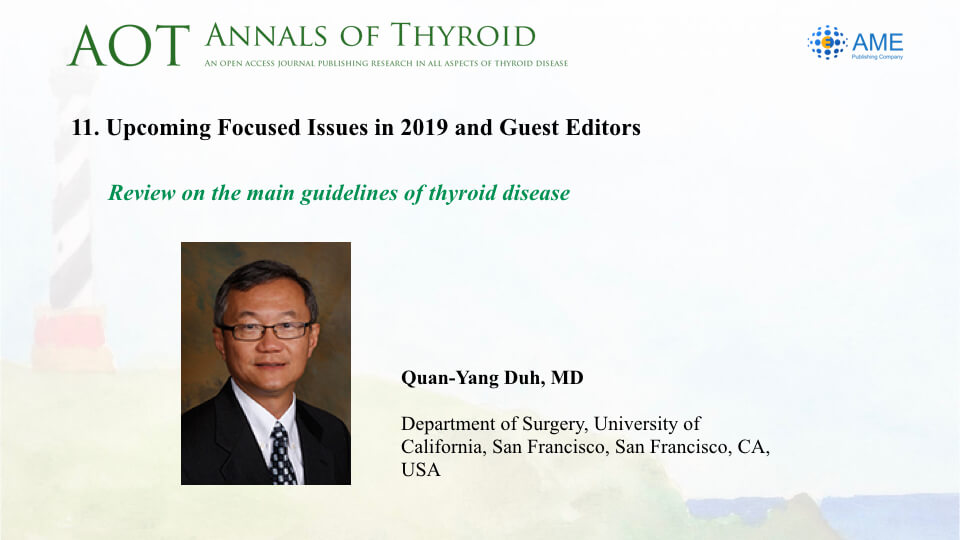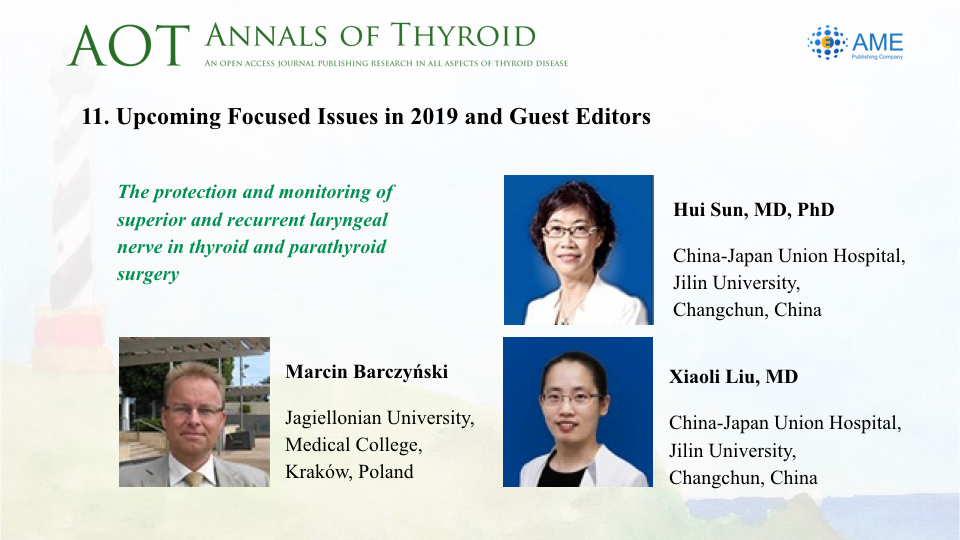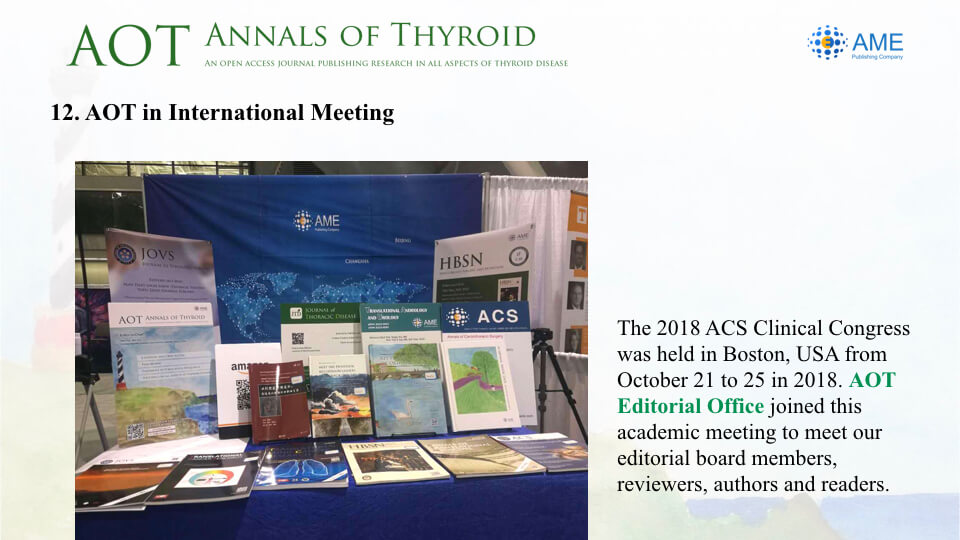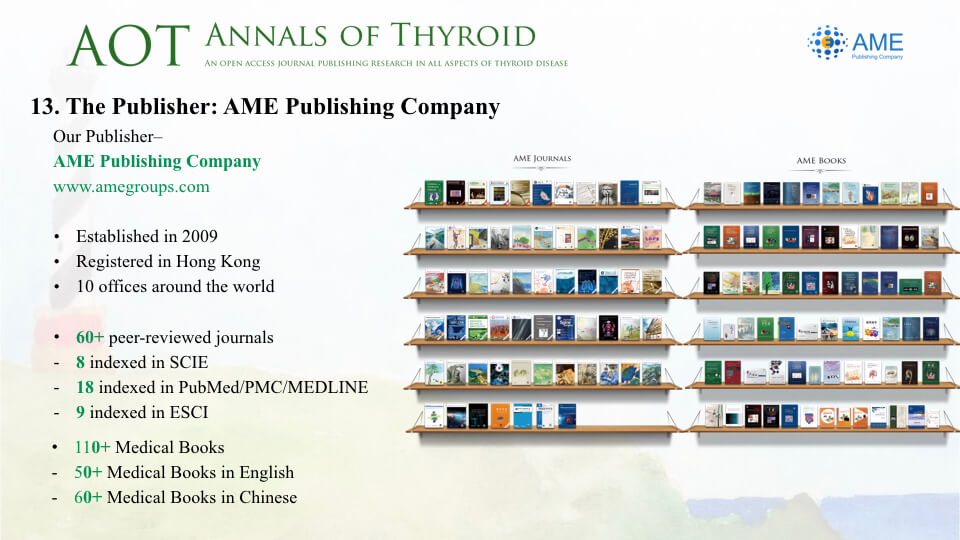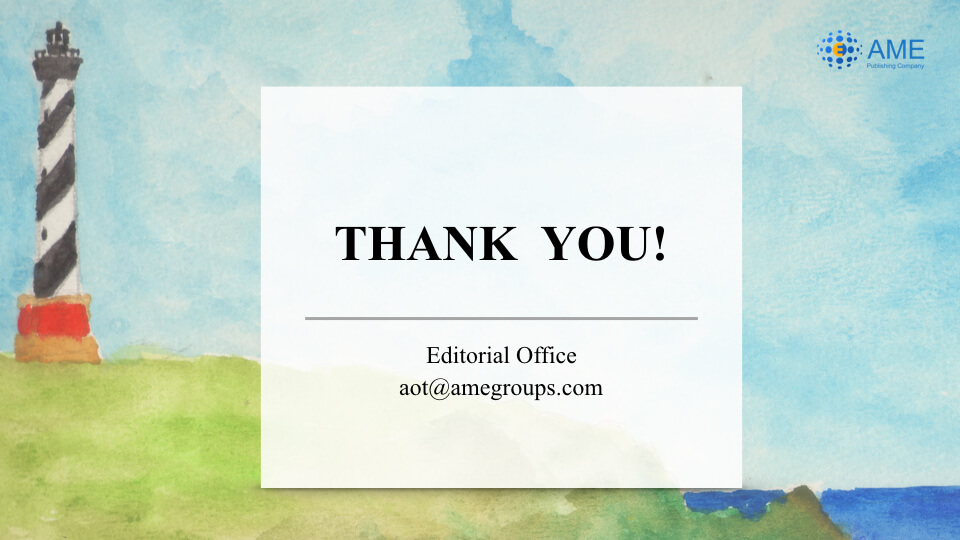 ---